Another day, another season-ending injury for the Denver Broncos.
This time it's defensive tackle Jurrell Casey. He reportedly tore his bicep during Sunday's game against the Tampa Bay Buccaneers that the Broncos lost 28-10. Casey is now done for the 2020 season.
So, now on top of starting 0-3 in back-to-back years for the first time in Broncos' history, they have another serious injury to a starter.
According to Benjamin Allbright and Andrew Mason, Denver now has around $58.5 million on guys who are either injured or on injured reserve. That's nuts.
Broncos vs Jets odds
To say it's an interesting time to bet on the Broncos is an understatement.
The Broncos are slight underdogs to the New York Jets on Thursday Night Football.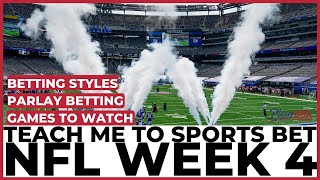 Top Colorado sportsbook apps have the Broncos around +1. Since Denver was a favorite early in the week, this is what some of the sportsbooks did to the lines before the Tampa Bay game.
If that wasn't enough, the Broncos will also add yet another starting quarterback to the QB carousel since Peyton Manning retired after the Super Bowl 50 win. If that feels like 84 years ago, you're not far off.
The list of quarterbacks to start for Denver in that five-year span is almost as long as the list of current injuries the Broncos have.
As for Thursday night in East Rutherford, NJ, it's Brett Rypien to start at quarterback for Denver. But we still may see a combination of both Rypien and Jeff Driskel. That puts the number at nine quarterbacks to start for the Broncos since Manning retired.
Head coach Vic Fangio said on Monday that it would be "unrealistic" for the team to put Blake Bortles in since he has practiced just twice since signing with Denver last week.
To give you an idea of the current state of affairs with the Broncos: Rookie receiver Jerry Jeudy has played three games in the NFL and already caught passes from three different quarterbacks.
Can the Broncos get their first win?
The swing in national NFL broadcasts this week could not be more dramatic — for those who do NFL betting or are just casual observers.
NFL fans start the week with a potential AFC Championship game preview on Monday Night Football between the Kansas City Chiefs and Baltimore Ravens to a Thursday Night Football pillow fight between 0-3 teams.
But as the saying goes, when you put two bad teams together, you usually get a great game.
For Denver to get its first win of the season and avoid consecutive 0-4 starts to a season, it has to pressure Jets quarterback Sam Darnold. If it does that, it should lead to turnovers.
On the flip side, the Broncos need to run the football.
Regardless if it's Driskel or Rypien behind center, Denver can take the load off by establishing the rushing attack. Is the Broncos offensive line up to the task? There's only one way to find out.
The other way to help either quarterback is with screen/swing passes to Melvin Gordon, KJ Hamler, Noah Fant and Jeudy. Those will work infinitely better if the running game is working, but that element will help.
It's unrealistic to expect either Driskel or Rypien to win this game. So offensive coordinator Pat Shurmur needs to do his best to put a game plan together that puts both of them, and Denver's offense, in the best situations to have success. If the players don't deliver, that's on them.
Will Phillip Lindsay return?
It could help to get running back Phillip Lindsay back from his turf toe injury.
As Fangio said on Monday:
"He's trending in the right direction. He might be able to play Thursday, but we'll decide that as we go through the week. If he does play, he would be on a play count. He can't get it a bunch of times but he can get in there sparingly if he's able to go."
How Thursday's game unfolds will tell us a lot about the remainder of the 2020 season.
The Broncos' first three games were against teams that should be playoff teams and have the opportunity to make a deep run.
The Jets are far from that.
If Denver is able to get its first win, it may stem the panic in the CO sports betting market for at least a few days. After all, the game is on Thursday.
If the Broncos find a way to lose again, it will just seem like piling on at that point.
Given all the injuries and who is injured, after three games, it already feels like a complete 16-game season.
Thank you, 2020.